In memory of Ole Didrik Lærum, Affiliated researcher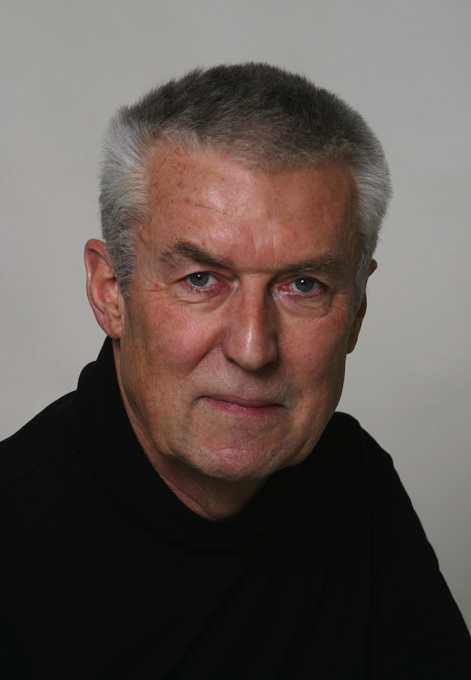 We received the news of Ole Didrik Lærum's passing with immense grief and sorrow. He was a most highly valued friend and colleague at the DCCC Brain Tumor Center and in true meaning an inspiration to us all.
January 2023, by Hans Skovgaard
An academic bauta has left this world
Cancer researcher and former head Ole Didrik Lærum has died. When Ole Didrik Lærum turned 70, he got a new job in Denmark. Now the former cancer researcher is dead, aged 82.

Ole Didrik Lærum was a brilliant researcher, communicator, social debater, and a great source of inspiration – he was an academic stalwart until the last moment. Ole Didrik Lærum was known for his fine communication skills, fine modesty. And his quiet disposition and his thorough propriety.
Ole Didrik Lærum was a Norwegian neuropathologist with a long, international research career who was associated to the DCCC Brain Tumor Center in Copenhagen as a visiting scientist. He is affiliated to the Department of Cancer Treatment (Radiation Biology Laboratory) Copenhagen University Hospital and to the Finsen Laboratory, Biotech Research & Innovation Center (BRIC), Copenhagen University.
Ole Didrik Lærum studied in Oslo and was later appointed to Bergen, where he was born in 1940. All his life he was strongly connected to Voss. In 1965 he graduated as a doctor at the University of Oslo. Four years later, he obtained his doctorate. Ole Didrik Lærum specialized in neuropathology, first at the Rikshospitalet, and in 1974 at the Gades Institute at the University of Bergen (UiB). He became a professor at UiB in 1980 and was Rector of Bergen University from 1990-95. He worked throughout his life actively with cancer research and continued even after he had a life-threatening illness.
Ole Didrik Lærum was president and vice-president of the Norwegian Academy of Sciences from 2005-2008. He was the Academy's representative on the European Academies Science Advisory Council (EASAC) for several years. Also, Ole Didrik Lærum was very active until recently as a member of the Academy's Research Ethics Committee.

Ole Didrik Lærum received several awards, including the Research Council's communication award, and he was a Commander of the Order of St. Olav. He was also an honorary doctorate at several universities.
When Ole Didrik Lærum turned 70, he could no longer work in Norway. Then he continued his work in Denmark and was deeply involved in a major research project on brain cancer.
Furthermore, Ole Didrik Lærum mentored a large number of successful junior scientists, whom he respected as scientists, and he cared for them as individuals – they were much more to him than colleagues. He held several glioblastoma seminars in collaboration with PhD student Vincent Fougner at the DCCC Brain Tumor Center in Copenhagen.
Ole Didrik Lærum was both a professor, cancer researcher, person of culture, author and storyteller. There are many of us who remember him with gratitude. He was an engaging communicator, a generous judge and an outstanding researcher – admirably active and up-to-date right up to the last minute.
He struggled for the last year with severe cancer, but he stayed optimistic and caring to the very end.

We will forever have Ole in our thoughts and research – bringing up his name and example will always be a joy.

Please find more info on Ole Didrik Lærum's research here.